Shaping the Future
At EAC, we help you to innovate and thrive in a connected world through independent validation, inspection, and certification. Founded on principles of integrity, EAC has ensured value addition through a wide range of services across industries, globally.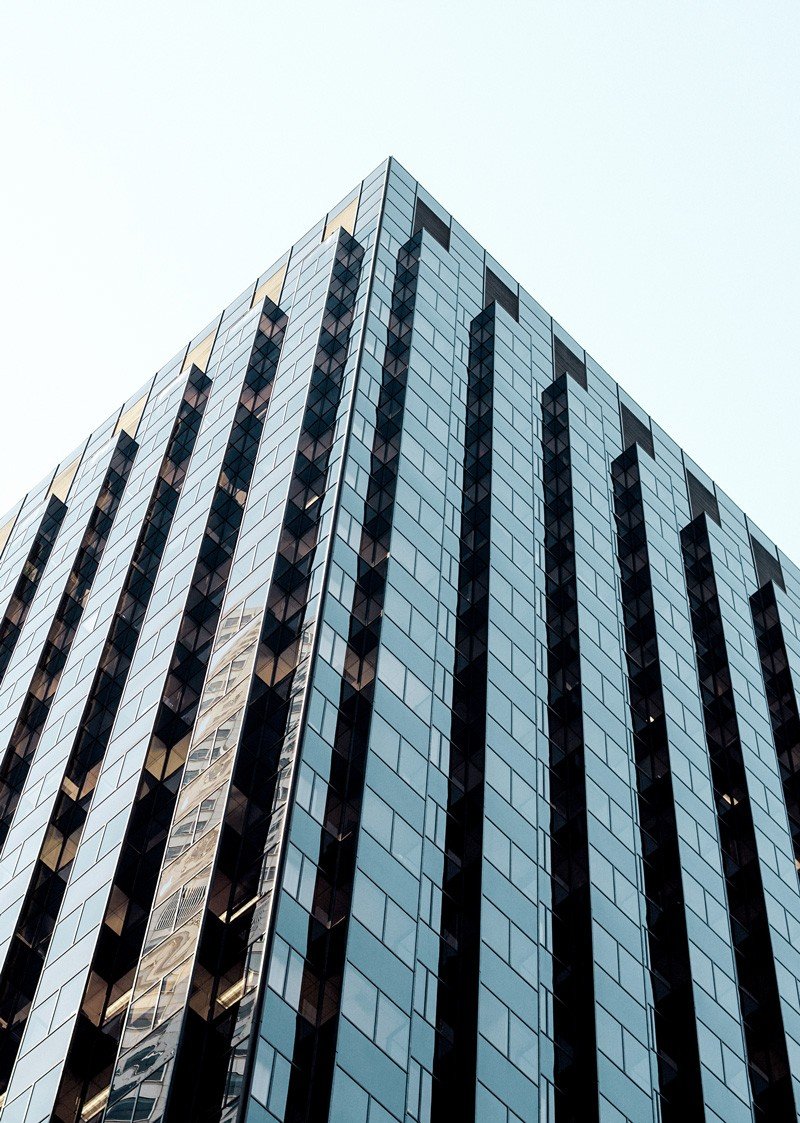 Global partners for a productive world
Today, our passionately committed Specialists and Auditors put their extensive expertise to excellent use across the globe. At EAC, we believe technological advancements can only happen when organisations and people feel confident of the holistic approach taken towards ensuring the practicing of best business processes and its adherence.
Our product validation and certification experts build loyal partnerships through their relentless passion for product viability. Our customers rely on us not only for our trusted certificates, but also to help them consider all the aspects of every single component/ process. We do so every step of the way, until a product/ process reaches its destination.
In the current world, your product/ process cannot just have to work – it must work with everything else too. Our smart combination of product validation gives our clients the edge in a future that looks aspiring. That is what makes EAC, your IDEAL partner for a safe connected world.
Frontiers in delivering sustainable solutions
By choosing EAC, you are choosing to partner a dedicated team of experts who are committed to increasing growth and adding tangible economic value to your operations.
World Class Talent and Experience
We offer our clients world class insight, intelligence and expertise on a local, regional and global scale. We achieve this by utilising our highly trained, experienced staff and by cutting through the jargon to deliver a practical system in plain English. Considered as authorities in their field, many of our experts reside on international committees that formulate the next practices about international standards.
We are Independent, Transparent, and Impartial 
Independent of financial and commercial influences concerning every single auditing or certification action and decision. Technically free from instructions of other business segments or subsidiary companies
Vision
We envision to be the most competitive and the most productive service organisation in the world. Our chosen markets and global presence will be solely determined by our ability to be the most competitive and to consistently deliver unparalleled service to our customers all over the world.
Principles
We seek to be recognised by our passion, integrity, entrepreneurialism, and our innovative spirit, as we continually strive to fulfil our vision. These values guide us in all that we do and are the base upon which our organisation is built.
Mission
"We ensure compliance" describes our role in society. Safety, quality, health, efficiency and compliance are the results of our work, service is our profession; economic efficiency is our mission and customer satisfaction is our motivation. This applies to our operations in all markets, be they local or global.
Values
Key objectives at EAC are to provide customers with solutions based on reliability, safety, quality, environmental protection as well as cost effectiveness. We understand the importance of impartiality and neutrality in carrying out our activities.
Statement of Corporate Policy
We, at EAC, are committed to maintain impartiality, independence, and transparency in all our activities and provide safeguards against conflict of interests. We understand the possible influence that can be exerted on us as an organization and our personnel and are always committed to ensure integrity. We ensure there are no constraints that might influence judgement or endanger independence of judgement in relation to our activities and evaluate finances and sources of income to ensure that commercial, financial or other factors do not compromise impartiality in any way.
We, at EAC, ensure confidentiality of the information provided by the clients and ensure that no information is disclosed to any party without prior consent of the client.
We, at EAC, are also committed to prohibit bribery and complies with anti-bribery laws applicable to us. We hereby provide reasonable assurance to our stakeholders that we address anti-bribery risks from our operations. We also encourage persons to raise concerns and report bribery in good faith to top management related to any activities within the organization.
We, at EAC, pledge total compliance with all regulatory requirements and strives for customer satisfaction in all our activities globally. We strive for continual improvement of all our processes and ensure adequate competent resources for our operations.
Statement of Impartiality Policy
EAC understands the importance of impartiality in carrying out its management system certification activities, manages conflict of interest and ensures the objectivity of its management system certification activities. EAC has identified the following prohibitive, restrictive measures to ensure the impartiality:
EAC does not certify another certification body for its management system certification activities
EAC and any part of EAC does not offer or provide management system consultancy
EAC and any part of EAC does not offer or provide internal audits to its certified clients
EAC doesn't certify a management system on which a client has received management system consultancy or internal audits, where the relationship between the consultancy organisation and EAC poses an unacceptable threat to the impartiality of the EAC at least within two years following the end of the management system consultancy
EAC does not outsource audits to a management system consultancy organisation, as this poses an unacceptable threat to the impartiality. This does not apply to individuals contracted as auditors
EAC' activities are not marketed or offered as linked with the activities of an organisation that provides management system consultancy.
EAC takes action to correct inappropriate claims by any consultancy organisation stating or implying that certification would be simpler, easier, faster, or less expensive if EAC is used
EAC also does not state or imply that certification would be simpler, easier, faster or less expensive if a specified consultancy organisation is used
EAC does not use personnel to take part in an audit or other certification activities if they have been involved in management system consultancy towards the client in question within two years
EAC takes action to respond to any threats to its impartiality arising from the actions of other persons, bodies or organisations that come to EAC notice. The actions may include putting the information on EAC website, warning such persons, bodies or organisations involved, informing accreditation body, initiating legal actions etc.
EAC personnel, either internal or external, or committees, who could influence the certification activities, act impartially and do not allow commercial, financial or other pressures to compromise impartiality. EAC has signed an agreement with each personnel to this effect. EAC collect client feedback regularly to monitor the conduct of EAC personnel.
EAC requires each personnel, internal and external, to reveal any situation known to them that may present them or EAC with a conflict of interests as per agreement.
Statement of Independence Policy
At EAC, we as certification authority declares, that it exerts rights and obligations which are related to the act of certification and that these actions are exclusive of its area of responsibility.
It reserves the right for its decisions in relation to certification, including granting, denial, maintenance, renewal, expansion, restriction or restoring after suspension as well as withdrawal of certification. The decision concerning granting, denial, maintenance, renewal, expansion, restriction or restoring after suspension as well as the withdrawal of certification will never be outsourced.
The top management of EAC is committed to independence and impartiality in case of any certification act. Auditing and certification always run under the valid version of the respective standards and are consistent with further applicable laws and guidelines. Furthermore, the top management commits to adherence of demands concerning accreditation guidelines of ISO/IEC 17021 and ISO/IEC 27006.
Statement of Certification Policy
Conduct themselves professionally, with honesty, accuracy, fairness, responsibility, and independence.
Act always solely in the best interest of their employer, their clients, the public, and the profession by acting in accordance with the professional standards and applicable techniques while performing professional services.
Maintain competency in their respective fields and strive to constantly improve their professional skills.
Offer only professional services for which they are qualified to perform, and adequately inform clients and consumers about the nature of proposed services, including any relevant concerns or risks.
Inform each employer or client of any business interests or affiliations which might influence their judgment or impair their fairness.
Treat in confidential and private manner information acquired during professional and business dealings of any present or former employer or client without its proper consent.
Comply with all laws and regulations of the jurisdictions where professional activities are conducted.
Respect the intellectual property and contributions of others.
Not intentionally communicate false or falsified information that may compromise the integrity of the evaluation process of a candidate for a professional designation.
Not act in any manner that could compromise the reputation of EAC or its certification programs
Fully cooperate on the inquiry following a claimed infringement of this Code of Ethics
Certification Approach and Conditions
EAC has defined a step-by-step approach towards certification. The certification process includes at least the following:
Application for certification: For any new requests with certification assistance, please fill in your details in the "Contact Us" section of the EAC website (www.e-ac.uk). Fill out all applicable fields and send us the request through "Contact Us" Section.
Application Review & acceptance: Once the certification applications are received by the EAC team, we will review the information and reach out to the contact person(s) for further discussions and arrangements.
Proposal: Next step is to draft and sharing of proposal including relevant details on scope, fee and planning.
Execution of the Audit stages: This is the phase of audit, focusing primarily at the design of the management system and its effectiveness. The results of the audit lead to a certification decision including whether the organization will be granted certification or not.
Review and decision on certification: This phase involves review of the audit activities by the Lead Auditor and the Director of EAC. The output of this phase results in a certification decision.
Delivery of the certificate: Upon positive certification decision, Digital and physical copies of certificate are delivered to the organization.
Surveillance audits: Surveillance audits are conducted to ensure that certified organization is able to maintain its compliance to the relevant standards. Surveillance audits are conducted at least annually, in a certification cycle.
8. Recertification: A certificate is typically valid for 3 years. Before the certificate expires, the arrangements for recertification may be discussed.
Statement of Complaints Policy
Aim and Objective
The objective of this procedure is to describe the steps that are being implemented in resolving complaints and appeals, monitoring, handling complaints and appeals, as well as procedures in case of discrepancies in the interpretation.
The objective of this procedure is a procedure for resolving appeals relating to the processes of certification of managements systems, products, international or social compliance activities, as well as complaints received from stakeholders, and refer to the certified client. It also prescribes how to treat if it comes to discrepancies in the interpretation.
Scope
This procedure applies to all types of management system, products or social compliance certification activities.
Responsibilities
Director.
Certification manager.
Every client of the management system certification, products or social compliance activities and all interested parties have the right to complaint/ appeal in the case that the process of audit of compliance has not carried out in accordance with the standard requirements that apply to this area.
Appeals means that EAC received a complaint related to the certification decision.
For effective resolution of complaints and appeals EAC holds:
Publicly available information as to where, when and how they can make complaint and appeal,
The applicant informed immediately upon receipt of complaints and appeals to the resolution of the ongoing and in what time to expect a response,
Objective process of processing complaints and appeals,
maintains free of any charges the process of resolving complaints and appeals process for applicants,
Information of the complaints and appeals as confidential,
Rules, methods, best practices available in the country and the world in resolving complaints and appeals,
Informed the applicants of complaints and appeals on all the measures taken.
Reception and Recording Complaints/Appeals
The appellant may be a director or a representative of the organization's management which is  the client of EAC, while the complainant may be a client or a representative of any interested party of the client and EAC (user, customer, supplier, employee, representative of the community, etc.). The complaint may be made in any manner that is most suitable to applicant (phone, fax, E-mail, the official letter sent by post to the address), while  appeal has to be addressed formally through the official email for EAC (info@e-ac.uk).
Let's Work Together
European Assessment and Certification Ltd.
19, Layton Crescent, Slough, SL38DP, UK.
Company Number 12819256
+44 7471 048859
info@e-ac.uk